There are known knowns. These are things we know that we know. There are known unknowns. That is to say, there are things that we know we don't know. But there are also unknown unknowns. There are things we don't know we don't know."


Donald Rumsfeld
I know. I know. Who wants to quote Rumsfeld? And how does that relate to web design and marketing? If you are like me you probably still feel like you are spinning in circles after reading that. Still, there is something applicable to what he says.
Turn Website Visitors Into Customers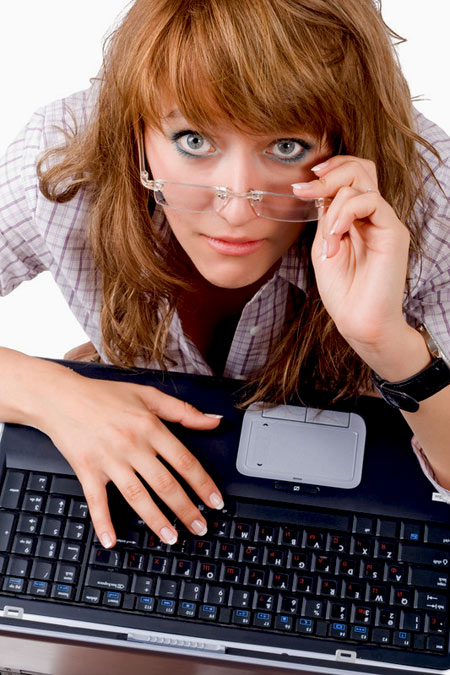 Your website – especially if it is new – is an ever-changing organism. Visitors come and go, each with his or her own agenda. For most companies, business needs and focus switch or change over time, some grow, some slide away. To win the marketing game you have to connect with people and offer them a reason to return or to use your products and services. Keeping on top of the changing face of your business is critical.
The fact is, we pay a lot of attention to what we think is important to our business – products, inventory, pricing, market position – but seldom do we focus on what is important to our customers. Customers may perceive your business in an entirely different way than you do.
We know what we think is important on our websites – our products and services, company history or the specialty services we provide. But visitors to your site will tell you what matters most to them by where they go, the pages they visit and the things they do.
It seems simple enough, but often it isn't. You may have designed your website to lead visitors down a particular path, to buy high–end hair products or schedule a massage, for instance. But they may consistently click on a particular link that takes them away from those things.
Consider this example. One of my clients has a thriving international business. They get thousands of hits a month and their bounce rate is extremely low (under 35%). Business continues to grow and the average visitor spends over 4 minutes on the site and views 3 pages per visit. Their Contact page is the third most popular page on the site. That's great news! It means people are taking a step towards doing business with them. Surprisingly, the second most popular page (after their home page) is their Locations page. Not their products or services, nor their gallery or welcome video. Locations.
Here's the rub: their Locations section is the least developed area and least up to date of the site. Most of the important information (addresses, phone numbers, etc) is missing. How much business are they losing because they don't fully list the locations where their products are available? How many potential customers go elsewhere, frustrated they can't find the information they need?
Google Analytics can be used to meet your customers' needs and to uncover the "things we don't know we don't know". The link to the Locations section of the site is in a third tier menu but it is in an area that people expect it to be (top right of the page). There isn't a need to move it. Simply building the section out will increase the site's usability, cut down on user frustration and grow the business. A simple page for each location can change everything for the visitors to this site.
Making things easy for the site user makes it easy to do business with you and builds trust and confidence. And in the end, we buy products and services from people and companies we trust. Google Analytics, used effectively, can help turn visitors into customers.